Hi, I'm Eric. For over 23 years I've been beautifying homes and building interiors with expert craftsmanship, along with a wide array of art and design specialties.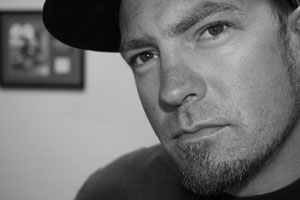 Whether my team and I are painting, staining or repairing interiors — or working on complex design projects such as mural art, color and design consulting for which I am known, we are most proud of the caring attention we give each of our clients.
My passion for art began in early childhood, and my unique talents continued to excel throughout my formative years. As a young adult, I was trained in Architecture and Interior Design at Mt. San Antonio College. Soon after, due to my artist skills, I worked for years in the entertainment industry as a Scenic Artist, Set Designer and Art Director. I was also a Master Prop Maker for feature films and commercials.
While working for the film industry, I was given the opportunity to further display my craftsmanship by designing unique finishes in the interiors of high-end client homes. During that time, I began fostering great relationships with interior designers and builders, which generated more opportunities for providing clients with my distinctive range of services.
Over the last two decades, my team and I have beautified homes, schools, restaurants and businesses, creating unique textures and finishes including: Venetian plaster; old-world textures and glazing; Tuscany villa styles; Italian-painted marble; painted wood grain; children's theme rooms; stained concrete; distressed and antiqued furniture; custom mosaic tile; cloud ceilings; murals and much more.
My philosophy is this: No project is too great or too small. We treat each client with the same care, respect and attention to detail, regardless of what is needed within our range of services. Our team of experts consider it a privilege to offer our combined talents to the benefit of your home or commercial project.